Virtual Lap Banding in Sydney NSW and Deloraine TAS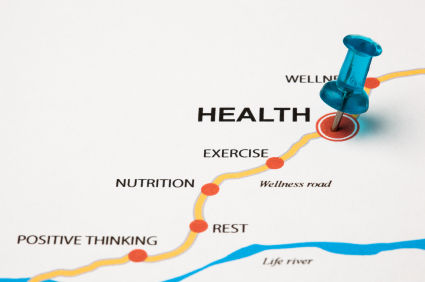 Your Hypnotic Weight Loss Program
Reduce weight
Avoid the surgery
No more dieting
Stop cravings
Eliminate comfort eating
Change the way you think and feel about food
Take Control

Virtual Gastric Band trials overseas have proven effective

Experience Hypnotherapy for weight loss

Your mind has the power to imagine a gastric band has been fitted over the top of your stomach to reduce food intake
Contact us! What do you have to lose? except your weight
Food is delicious and nourishing. We need to eat in order to fuel the body, and we enjoy food. The hypnotic Virtual Lap Banding Program, takes a practical approach to food, it encourages us to eat small portions of foods that are beautiful and nourishing. We eat only when we are hungry, and allow for small portioned treats if we want them. By feeling we are not missing out we can think less about food and get on with life. The hypnotic Virtual Lap Banding Program allows all foods, which in the correct amounts, can have a place in a balanced diet.
This program, incorporating hypnotherapy provides a simple and easy approach, to achieve, and maintain, a healthy weight, and healthy lifestyle. The Hypnotic Band utilizes the power of the mind, to enable the body, to regain the size and shape that you want for yourself, in the long term and allows weight loss to occur naturally.
Proven effective for over 90% of those who participated in media trials in the UK... so, can it work for you? Find out.
Kathy and Ann have developed the Virtual Lap Band procedure with the technical assistance of Joanne Silva BsN who very generously donated her expertise of the lap band procedure which she has worked with in operating theatre over many years.
Both Kathy and Ann have trained with Sheila Granger and are Virtual Gastric Band Practitioners. They have incorporated that invaluable training into their own unique, and effective 6 session program. Kathy and Ann have many years of Hypnotherapy expertise.
The Virtual Lap Band is a non-surgical technique which uses the power of hypnosis to retrain you to be satisfied with smaller amounts of food. It changes how you think about food and gives very safe, very predictable results.
The clinical hypnotherapy convinces the brain that the stomach is full after a certain level of intake, and that there is no need for more food.
It is most definitely NOT a diet - we know that diets only work in the short term. The Virtual Lap Band allows you to eat what you want, but will enable you to consume smaller portions, and, because it's not a diet, you won't feel deprived, miserable or hungry, the issues which cause diets to fail. As the Virtual Lap Band effectively negates these issues, you are left with a long term solution to your weight problems.
What is Virtual Lap Band Therapy
Virtual Lap Band Therapy is a weight loss Hypnotherapy Program designed to change your eating habits and help you to lose weight in a completely natural and safe way.
Conducted over 10 -12 weeks, each of the 6 sessions is tailored to the individual client. Using a combination of Hypnotherapy, NLP and Cognitive Behavioural Therapy, your eating habits change, and as you put into place a 'lifestyle change', you lose weight permanently and naturally.
Sessions are 60 - 90 minutes duration, fee for service; $130 per session. Payment at time of consultation, EFTPOS and CC Facilities are available for your convenience ( No American Express).
The history of Virtual Gastric Band Therapy
Sheila Granger developed her Virtual Gastric Band Hypnotherapy Program to improve her clients prospects of experiencing significant weight loss.
Does this Virtual Gastric Band therapy work?
Trials in the UK have been extremely successful. In the first trial 24 of the 25 participants successfully lost weight with a combined weight loss of 88.9kg in 3 weeks, only one participant did not lose weight.
The average weight loss experienced with Virtual Gastric Band therapy is 1-2kg in the first week and .5-1kg in subsequent weeks. This is achieved without dieting and without any feelings of loss or deprivation. As a result of this success, Sheila is negotiating further trials with the National Health Service.
The BBC reported Sheila's work on their Look North program resulting in enormous interest in Virtual Gastric Band therapy.